A few weeks ago, the award winning Nigerian writer and activist, Spectra, wrote an article, Dear White People: Stop Unfriending Other White People Over Ferguson.  At first, it is unclear how this article is going to frame the situation, but quickly we it is only with love that describes the unique position white people have.  These posts are an opportunity to create dialogue and become better allies by effectively communicating the facts to those who see the situation differently.  Spectra says it better: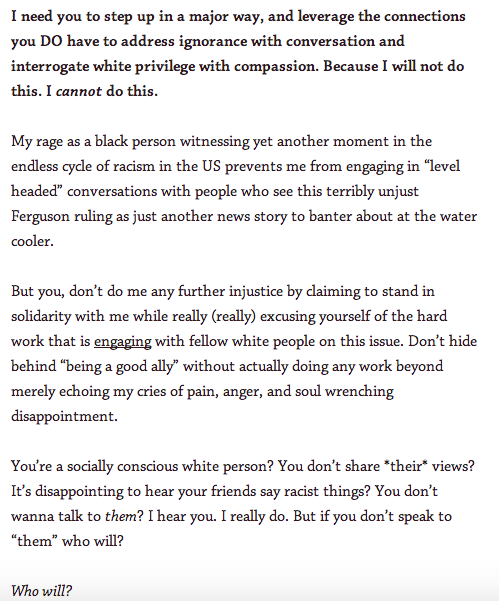 Spectra's Blog has a lot more to read. Take some time to get to know her.  She aims to do activism differently, to awaken within herself and others, the courage, vulnerability, empathy, self-awareness, and unrelenting commitment to personal growth required to heal and transform each other- and the world- for the better.
You can also follow her on Facebook.