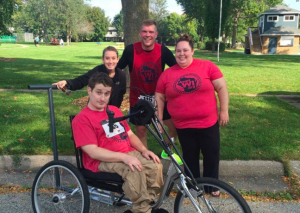 If you don't know who Assist WI is, then we are excited to share them with you!  Assist WI is a nonprofit based out of Wisconsin Dells, WI and is the brain child of William Meissner. The organization was formed in Spring 2014 and operates as a project of the Families in Transition Support Network in the Wisconsin Dells area.
Assist WI's main goal is to pair volunteers with families traveling to the area who have unique needs. Assist volunteers are available to accompany families on their adventures and act as an extra set of hands where needed while visiting this tourist destination. It is t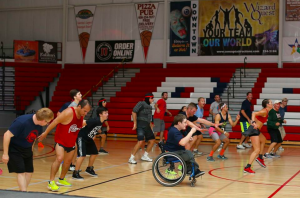 heir mission to turn obstacles into opportunities and facilitate family bonding through inclusion of every family member. 
---
This summer, Assist WI has a lot of activities for people can get involved with!
May 17th, 2016: Assist WI is  facilitating an Adaptive Golf Clinic at Trappers Turn from 1-3pm!  The golf program portion will be taken care of by Jason Manke of Kalahari Resorts and our role is what we do best, making sure each participant can enjoy this learning experience!  Please contact Assist WI as soon as possible if you are interested in participating. 
May 25th, 2016: Kalahari Waterpark day for the Community Coalition on Transition of Adams/ Marquette Counties.  These students have joined Assist WI for many adventurous field trip days and they look forward to facilitating the day at this world class waterpark…AGAIN! If you'd like to help out with this awesome end of the school year trip, please contact Assist WI as soon as possible. 
July 7th, 2016: Annual Golf Outing at Trappers Turn   Please let Assist know if you have anything that you would like to see or contribute pertaining to the organization.  This event has a lot of volunteer opportunities prior and the day of the event including getting donations, signing up teams, logistics, and basic labor. Please contact Assist WI as soon as possible if you are interested in participating.