When:            February 28th, 2017 (Opening Event @Synergy Coworking, 6:00pm – 8:30pm)
                      March 1st, All day Social Change Forum
Where:          Tripp Commons, Memorial Union (800 Langdon St., Madison, WI 53706)
Time:             8:30am – 5:00pm
Reception:     5:30pm – 8:00pm, City Bar (636 State St.) 
We are so excited for the 2018 Social Change Forum! This year the theme is SIDExSIDE: An Exploration in How We Collaborate. The past year, more than ever, we have experienced the need to be the most equipped possible to work with almost anyone. That is the only way we can evolve and create the positive change needed to see our globe survive and flourish. The 2018 Social Change Forum will provide participants an opportunity to practice this in a controlled space, work with unique facilitators on collective impact theories, real life collaboration, and creating spaces of inclusion. We will hear from speakers who have dedicated their lives to working with different people in order to create impact. Most importantly, we will commune to learn and share best practices from one another. On March 1st, 2018, we will ignite a positive social change fire that will be felt in huge distances. We want you to join us.
This year the forum will begin on February 28th with a special event and continue through to the full day forum on March 1st. We welcome and invite anyone to the Social Change Forum. Whether you are a government official, work at a nonprofit, lead a corporation, are a teacher, or a freshman in college, we encourage you to join us for this annual impactful and soul filling event. If the pricing is not in your budget, please contact us and WE WILL WORK SOMETHING OUT! Email info@projectkinect.com and ask about scholarship options and special codes for students.
Opening Event: February 28th, 6:00pm – 8:30pm, @ Synergy Coworking
On Wednesday, February, 2018, we will kick off the Social Change Forum by having an interactive fundraiser supporting Mentoring Positives. The event will be held at Synergy Coworking beginning at 6pm. Program to start at 7pm. The event will have beer and nonalcoholic beverages. We will be serving Off the Block Pizza and salad and sides from Beyond Catering. (Click here for more information about Mentoring Positives)
The program will look at how we use comedy to find common ground and get through difficult conversations in order to create the needed change. The evening will be hosted by the hilarious Dina Nina Martinez. She is the owner of Laugh Out Loud Comedy andproduces the Lady Laughs Comedy Festival that just finished up its second successful run here in Madison in November, 2017!
The main event for the evening will be B*A*P*S (Beautiful and Powerful Sistas). They will perform their comedy variety show and then facilitate an activity getting everyone involved in the comedy and using it to share a difficult message. It will be the most fun and impactful way to kick off the 2018 Social Change Forum.
---
Social Change Forum: March 1st, 8:30am – 5:00pm, Tripp Commons
Meet our hostess and host: Carolina Bailey and Raj Shukla
This year we are 'over the moon' to have two dynamic local leaders guiding us through the day. These two positive social change agents live life to the fullest and live their lives with passion, verve, and purpose: AND they are so much fun to be around. We guarantee that by the end of the day, everyone will want to be their new BFFs.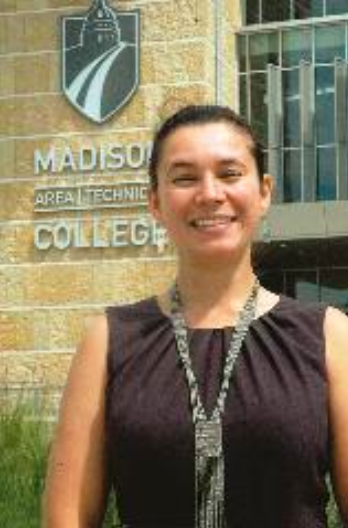 Carolina Bailey is a professor at Madison College and is on the core team of Step Up: Equity Matters.
Raj Shukla is the Executive Director of the River Alliance of Wisconsin. He was also the Director of Programs at the nonprofit, Cool Choices. Previously, Raj developed youth education programs for former Vice President Al Gore's Climate Reality Project.
---
Social Change Forum: March 1st, 2018 – Tripp Commons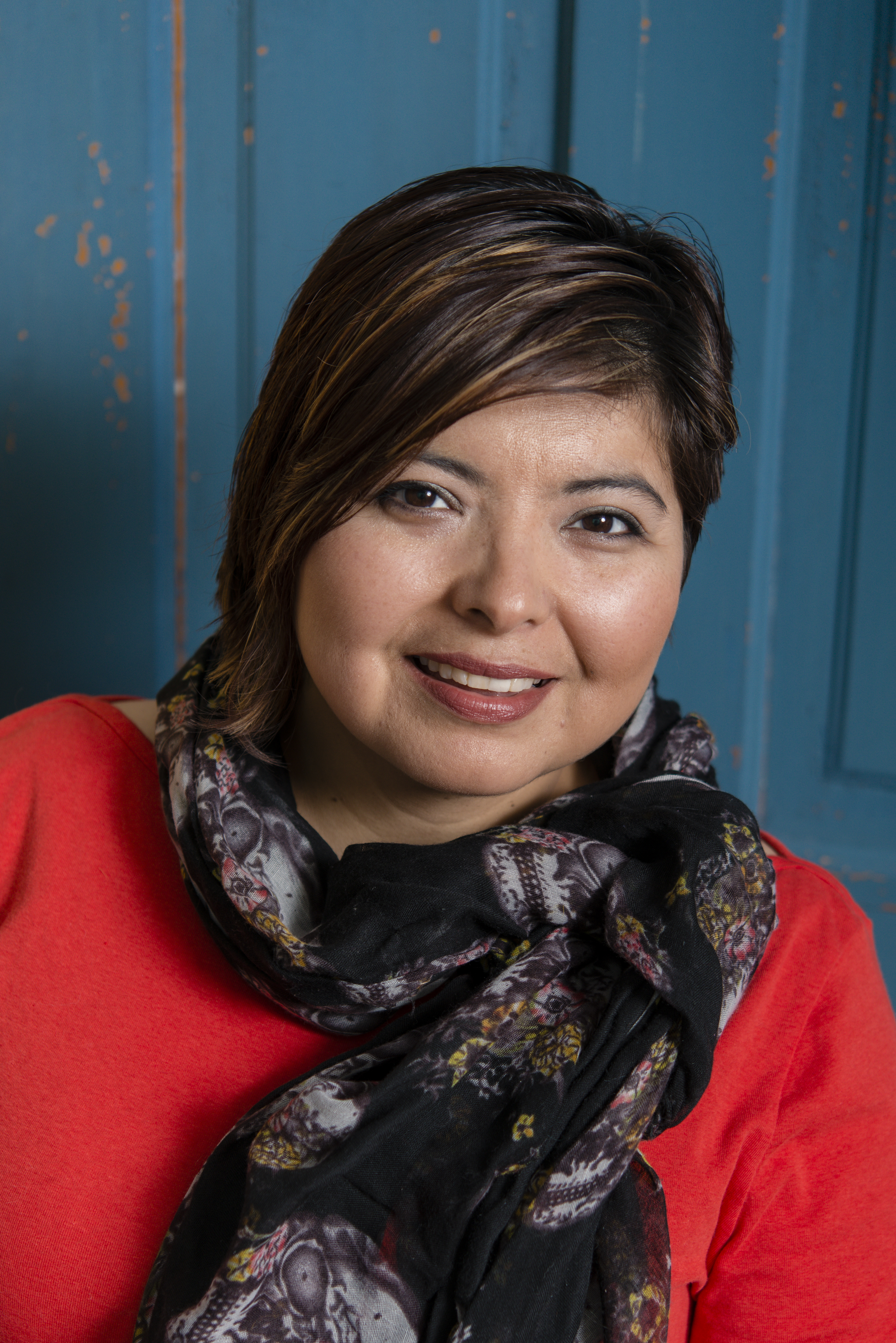 Morning Activity – Storytelling and Collaboration 
Araceli Esparza (Wisconsin Mujer)
Araceli Esparza is a Latinx Poeta. MFA graduate from Hamline University, with strong migrant farmer roots, and recently published in the Astri(x) journal. She was named as one of the 2015 Women to Watch by Brava Magazine. To me, being Latinx writer means to be able to catch fires, to bring forth something from labor and sweat, to have enough when there's not a lot."
Morning Interview – Nicole Moll, Executive Director of Box of Balloons
Nicole Moll is the founder and Executive Director at Box of Balloons, Inc. where she leads volunteers across the country to give birthday parties to children in need. Nicole has a Master's Degree in Social Work and has been leading Box of Balloons for four years now. Box of Balloons started from a simple idea and is fueled by Nicole's passion for social justice, celebrations and inspiring others to give back.
Workshops
Kayla Brooks – Workshop on Collective Impact
Kayla holds a Bachelor of Science from Vanderbilt University in Human and Organizational Development and a Master of Public Service from the Clinton School of Public Service. Kayla has spent time in Uganda with the Nyaka AIDS Foundation evaluating how improving conditions of families affects education outcomes for their children. Most recently, Kayla worked as Partnership Development Manager for Literacy Mid-South. In this role, she developed relationships with organizations focused on education and worked to provide them with resources and training in an effort to help them better serve their populations.

Annette Miller – Workshop on Creating Inclusive Spaces
In May 2017, Annette stepped away from her role as private sector executive with MGE to pursue her own business venture, EQT by Design, focused on helping organizations build sustainable, diverse and inclusive perspectives and relationships to serve the needs of their diverse customers and community. Annette brings her passion and deep experience to this new business, which uses design thinking around equity and inclusion to focus on people-centered outcomes that impact how every person can bring their full self to their life and community. EQT by Design is a woman- and minority-owned business.
 Gregg Potter – Workshop on Investigating How We Collaborate
Gregg Potter is the C·EF·O of Project Kinect, a writer, activist, facilitator, and public speaker. Potter, a Wisconsin native, he returned to Madison after spending more than a decade on the west coast and abroad. His life has been focused on offering his tools and gifts to others. In 2014, Potter received his Masters in Public Service from the Clinton School of Public Service in Arkansas.  From tornado relief in Alabama, to working with corporations to become more effective in their communities, to fighting for human rights of the marginalized in South Africa, Potter strives to be an effective tool for other people doing social good.
COLLABORATIVE KEYNOTE – GRAPHIC JAM
Hosted by What's Possible Now : Julie Swanson & Stephanie Steigerwaldt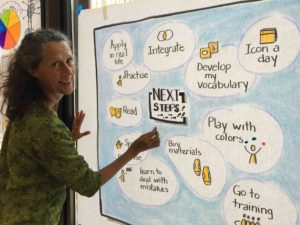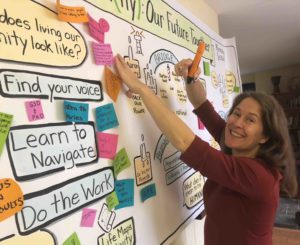 Because we are talking about collaboration this year, and we want to use the day as a work lab, the brilliant duo of What's Possible Now is going to facilitate a graphic jam to give us more tools and practice to create more impactful collaborations.  We are also calling this a Key Chorus. 
The day will end with a Continental Cafe facilitated to bring everything together.  The cafe will be facilitated by the Department Human Ecology. If you haven't experienced a Continental Cafe in your life, you won't want to miss this. 
Reception to follow at City Bar (636 State St.)  There will be a silent auction to benefit Community Shares of Wisconsin.  
For up-to-date information, please check out the Facebook Event Page.
CHECK OUT THE INFORMATION ABOUT THE 2017 SOCIAL CHANGE FORUM
---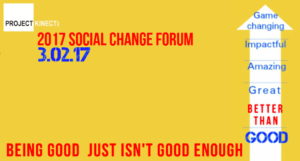 For agents of change, being good is status quo. However, to create the impact required for the true positive social change needed, now more than ever, we must challenge the status quo. This year's Social Change Forum's focus is to be better than good because no longer is good, good enough.  The intention this year is that participants create the time needed to have the difficult conversations with themselves and other participants on how we challenge ourselves to be better.  This includes speaking up more when we see injustice happening, challenging those around us to take action, being persistent when we may feel like everything is against us, listening and finding empathy, and so much more.  This year the forum will begin the night before with a special event  and will continue through to the full day forum.  We are exhilarated to work hard and become better with everyone.
We welcome and invite anyone to the Social Change Forum. Whether you are a government official, work at a nonprofit, lead a corporation, are a teacher, or a freshman in college, we encourage you to join us for this annual impactful and soul filling event. If the pricing is not in your budget, please contact us and WE WILL WORK SOMETHING OUT! Email info@projectkinect.com and ask about scholarship options and price codes for students. 
---
Opening Event: March 1st, 6:00pm – 8:30pm, @Synergy Coworking
On Wednes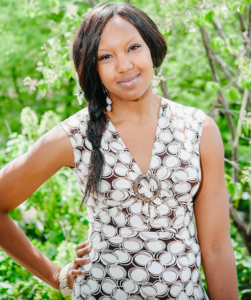 day, March 1st, 2017, we will kick off the Social Change Forum by having an interactive fundraiser that will benefit Mentoring Positives.  The event will be held at Synergy Coworking beginning at 6pm.  Program to start at 7pm. The event will have beer and non-alcoholic beverages.  We will be serving Off the Block Pizza and salad and sides from Beyond Catering. This event is complimentary to forum participants. It is $25 for people who want to attend this event only. 
Emcee: Rachel Werner from Brava Magazine
Program: Sara Alvarado from Step Up Equity Matters and the Alvarado Group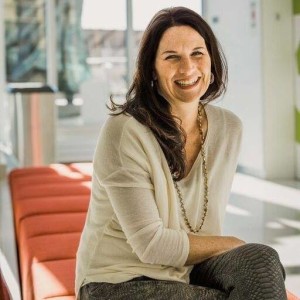 Sara and company will be hosting an interactive workshop looking at how we can better utilize social media. Often, social media is used to share stories, events, celebrations, and news.  We try to use it to express the realities that we are passionate about but often we miss the mark. This activity will challenge us to more intentionally use social media to advocate and directly address the social change needed in our communities and in our world.
Special guest: Will Green, founder of Mentoring Positives.
Mentoring Positives m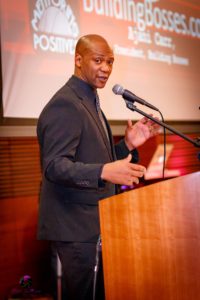 ission is to build strong, trusting relationships, positive attitudes, and life skills in youth through mentoring and social youth entrepreneurship. Mentoring Positives began in the fall of 2004, as strictly a fee-for-service program that Will started by mentoring delinquent youth, one-on-one. Soon, Mentoring Positives' became a not for profit organization and quickly began offering group mentoring. Will saw the need for positive programming with many of the youth living in the neighborhood. Will continues to engage the youth and families currently without any Mentoring Positives' programming as well as with those that are attending programs. Today, Mentoring Positives, Inc. has three components; (1.) Specialized Mentoring, (2.) Off the Block Enterprises, and (3.) Training/Professional Development. 
Thank you to those involved with the Social Change Forum Eve Event!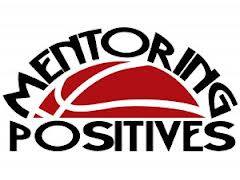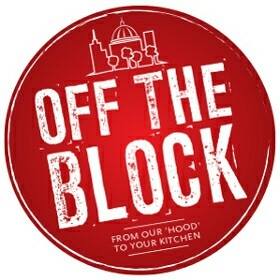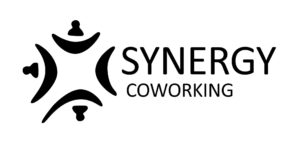 ---
Social Change Forum: March 2nd, 8:30am – 5:00pm, Gordon Commons
Meet our hostess and host: Dina Martinez and Cedric Johnson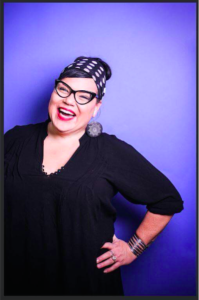 Dina Nina Martinez is an advocate, public speaker, actor, and stand up comedian. She has been featured in the Huffington Post, Daily Chronicle, and the LA Magazine. She fights for equity and brings trans-rights forward with her humor and matter of fact attitude. Dina Nina Martinez, who was called "…very funny." by the Late Late Show's James Corden, is a transgender standup comedian and actor from LA who currently resides in Chicago. Her signature blend of disarming sass and charm has been featured in comedy festivals and multiple world-class comedy venues including LA Pride and The Chicago Women's Funny Festival. She is a Huff Post blogger and creator and executive producer of Lady Laughs Comedy Festival. She was named one of the "40 Hot Queer Women In Comedy" by AfterEllen.com and won Madison's favorite Local Comedian as voted by the readers of the Isthmus. Martinez's long term goals are to settle down and be a soccer mom.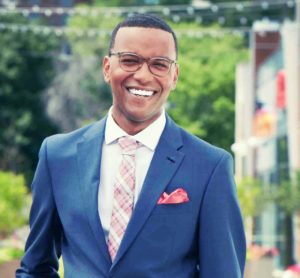 Cedric Johnson is the Development & Communications Director with Briarpatch Youth Services, Inc. in Madison. He oversees the agency's fundraising, communications, and is currently leading Briarpatch's $3.1 million 'Giving Homeless Youth a Chance' campaign to fund Dane County's first and only shelter dedicated to homeless youth ages 12-17 years. A native of Rockford, IL, Cedric was inspired to jump in and enact change at a young age; joining the Rockford Area Arts Council and DIVERSITY of Rockford at the age of sixteen. Cedric relocated to Madison in 2010 to work for The Onion, moving into a position in the development department of Madison Children's Museum shortly thereafter. Madison's active and engaged community was a perfect fit, and Cedric picked up his advocacy as a board member and past president of O.P.E.N. (the Out Professional Engagement Network), board member of Madison Museum of Contemporary Art, a mayoral appointee to the Madison Arts Commission, and the Friends of Henry Vilas Zoo board member.
Meet our Keynote Speaker: Jessica Boyd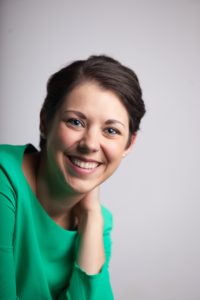 Jessica Boyd strives to give herself compassionately, lovingly, and gracefully to others in every aspect of her life. She is currently serving as the Executive Director of Community Venture Foundation where she focuses on creating and executing programs that use entrepreneurship as a tool for social and economic empowerment. Prior to working at CVF, Jessica was an inaugural American Dream Fellow for the Cisneros Center for New Americans. She has also worked with The Sustainability Consortium, Nisolo, and Habitat for Humanity, Colombia. Outside of work, Jessica sits on the board of Spectrum Living Solutions, serves as the Volunteer Co-Chair for the Susan G. Komen Ozark Race for the Cure, and is actively involved with Magdalene Serenity House. She is committed to and passionate about serving others in both her professional and personal lives. She is also passionate about reading, learning, hiking, and traveling, and is continually exploring and absorbing other cultures.
Special Guests:
Calandra Davis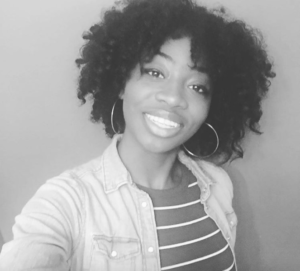 Calandra Davis has made it her mission to seek personal growth, actively strive for social justice, and do anything within her means to lighten the burden of others. She strongly believes if you're not reaching out to help others, then you're shrinking. Calandra has a B.S. in Biochemistry from Alcorn State University where she also conducted various research projects in Bangalore, India on the health of urban youth. She received a Masters of Public Service degree from the Clinton School of Public Service in 2014 while taking an opportunity with the William H. Bowen School of Law Research Project led to a position as chair of the Communications/ Education subcommittee. This yielded the framework to gain support for policy and practice initiatives to help decrease racial disparities in the Arkansas criminal justice system. She is currently the program director for Women and Children First; a domestic violence shelter, whose mission is to provide safety, strength, and hope for all victims of family violence. She hopes to turn her imagination of a just and equitable world into reality.
Facilitators
Nikki Nigl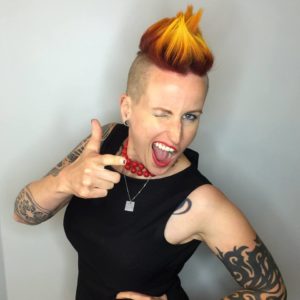 Nikki Nigl (rhymes with eagle) has lived coast to coast, drawing inspiration and following her own simple credo, "to enjoy life to the fullest," and aspires to help others do the same. Possessed by her Midwest sensibility, West Coast calm and East Coast edge, Nikki has dedicated her life to motivating the masses with a no-nonsense but understanding approach. She's qualified as a College Professor, Public Speaking Instructor, Accountability Coach, Relationship Guru, Women's EmpowHERment Coach, Life Manager, Weight-loss Coach, and overall cheerleader. Nikki says simply: "I will make your life better and easier." And probably more fun. Loyal believer, role model, friend, artist, teacher, and always a student, Nikki is also a rarity and a treasure — and wants you to know that you are too. 
Shannel Trudeau-Yancey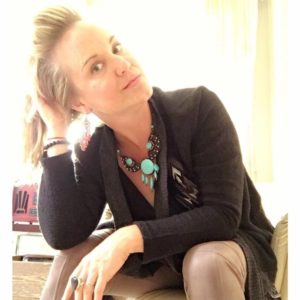 Shannel Trudeau-Yancey, MS has worked with individuals with disabilities in the field of vocational rehabilitation since 1997. In 2004, she spearheaded a pilot project with Dane County Human Services, Employment Resources, Inc. and DVR providing this same process to support individuals with developmental disabilities that were interested in customizing employment in order to develop sole proprietorship businesses. Since 2007, she has been the liaison self-employment coordinator in Dane County and surrounding areas.  Shannel is also a 500-hour yoga therapist, Reiki practitioner, a meditation student of Michael Stone and served on the YogAutism board of directors. She is passionate about building opportunities for marginalized populations to be integral members of our community.
Jeff Burkhart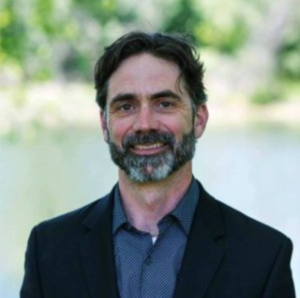 Jeff Burkhart is the Executive Director of Literacy Network of Dane County, a not-for-profit organization serving adults and families. He holds an M.S. Continuing and Vocational Education from University of Wisconsin- Madison and a BA Journalism from Indiana University.
Jeff brings 20 years of program development in the field of adult literacy. In his time at Literacy Network, the organization has created nationally recognized programs, expanded programming to 28 locations throughout Dane County, developed numerous partnerships to support adults and families, and moved into a new custom-designed learning center in South Madison in September 2016.
---
---
Thank you to our sponsors!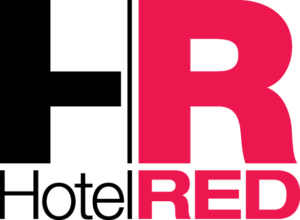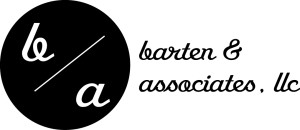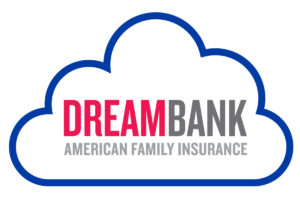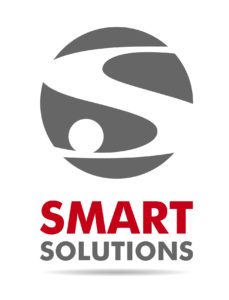 If you would like to sponsor, email info@projectkinect.com. Check out sponsorship levels here.