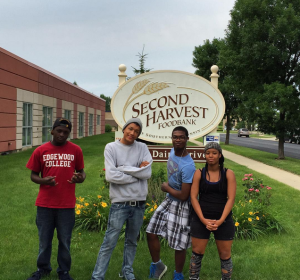 We are in our second year of the Carts for Community Internship Program. This program is a workforce incubator created to teach teenagers from economically challenged communities in Madison food safety, food management, small business, and entrepreneurial skills. In it's second year, the internship will go from four students to ten students, add on community partners including REAP Food Group and University of Wisconsin food services department. We will also be working with Second Harvest Foodbank, Sysco Foods, and Let's Eat Out. 
The project could not be done without the help of our other partner, Briarpatch Youth Services. Together, we are so excited to launch our second year of this five year development and sustainability goal. 
However, THIS CANNOT BE SUCCESSFUL WITHOUT YOU!
Carts for Community has launched their crowdfunding campaign to raise the money still needed to accomplish these summer endeavors.  Please give today to help bridge Madison communities for a better future. Carts for Community is using the Generosity platform which focuses on helping nonprofits with their community engagement work.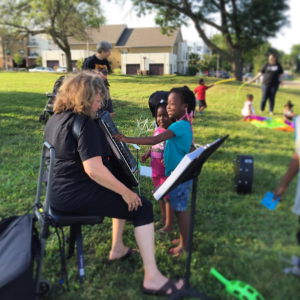 A little more about Carts for Community:
Carts for Community, INC is a new non-profit organization created by Christine Ameigh, founder of Let's Eat Out! and owner of Slide food cart and her partner Jessica Wartenweiler, owner of Curd Girl food cart. Their vision is to use local food as a vehicle for community building, place making and economic development.
MISSION
Carts for Community seeks to affect social change through food.  We are currently seeking funding for two of our programs: our community dinner program and our youth workforce development program.  
COMMUNITY DINNERS
Food is a unifying force that brings people together across age, income and culture.  Our organization hosts community food cart dinners as a way to bring people together across cultural and economic divides and create a sense of place and gathering spot in Madison communities where few such places exist.  The Wisconsin Council on Children
and Families recently released a study that says "Many African-Americans live in geographically isolated neighborhoods in and around Madison that lack basic infrastructure, including a major employer, church or social gathering spots."  In addition to providing a social gathering spot for people to connect throughfood, we also offer free children's programming, live music, free local produce, and meal subsidies to neighbors in need, so that cost isn't a limiting factor for participation.  The ultimate goal is to decrease food insecurity while increasing community cohesion.  
The 2016 food cart community dinners will take place in three Madison food deserts (South Park Street, Allied Drive, and the Meadowood neighborhood) which the USDA defines as low-income communities that lack ready access to healthy food.  The dinners will take place from June 13th-August 4th for a total of 24 events, eight in each of the above neighborhoods. The projected number of people that will be impacted by our events is at least 2400. We also employ two people from within the community as community ambassadors who work on the ground at each of the events engaging children and families in activities.
Partnerships with community groups, the City of Madison, neighborhoods resource teams and faith communities are  key to our success.  We've consulted extensively with other organizations to position our program for the best chance of success. Our goal is to establish partnerships with 8 different organizations and have each organization provide a different activity or service at all 3 locations for one of the 8 weeks our program is operating.  By working together we can avoid duplicitous efforts and increase the number of people we are serving. Last year's collaborators included: REAP Food Group, MSCR, Madison Public Library, Mothers In The Neighborhood, Budget Bicycle Center, Madison Fire Department, and the Madison Police Department.
Please take 5 minutes now and give to this amazing project! 
Even more information…. 
More about our work with Carts for Community and Let's Eat Out.
Cap Times article about this year's internship program.