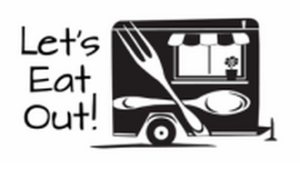 The Let's Eat Out! Internship Initiative, in partnership with Briarpatch Youth Services, will target youth between the ages of 16 and 18 from economically challenged communities around the city of Madison who are seeking unique skills related to food service and entrepreneurship. The internship will not only provide a steady summer job (at $9 per hour), it will also provide external correlated training and the potential for long term job and entrepreneurial development.
In addition to providing valuable work experience and other training, the Let's Eat Out! Internship initiative will also provide mentors for youth.  Food cart owners will serve as mentors for their interns and offer an up close and personal look at what it takes to manage and operate a small business.
Unlike other internship opportunities where interns often work at the bottom-rungs of the company, Let's Eat Out! interns will be trained through day-to-day interactions with the owners of the businesses they're working for.  The business owners will provide valuable guidance and insight on all aspects of small business management. Additionally, interns will be involved in labs each week that will assist to strengthen and add to their skill sets.
If this is something you would like to support financially, then here is where to donate. Additionally, here are some great volunteer opportunities provided by Let's Eat Outs weekly dinners.
Here are some pictures from this years internship.  These four brilliant young people are rocking it!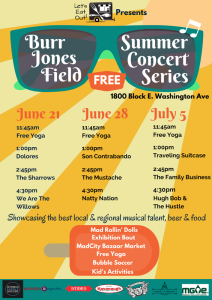 Let's Eat Out! has asked Project Kinect to assist in a four part pilot summer concert series at Burr Jones Field in Madison, WI. The series will be three concerts in June 21st, 28th,  & July 5th and a final concert, the "Fall Food Cart Festival", on September 27th. The concert series would include the presence of local bands (3 bands for each date), six food carts representing LEO, A beer trailer representing a local brewery, a sponsored children's area, and a specific nonprofit for each event. Project Kinect's role with the concert series will be to assist with logistics for the events while outlining the process for giving donations to local nonprofits.  If you are interested in becoming a sponsor, please check out the Let's Eat Out! sponsorship page.
Certain dates may create a partnership with MadCity Bazaar. All organizations are hoping to create an amazing pilot-program for the Public Market District. Our unique talents of community building and resource bridging, combined with the city's phenomenal vision, are the perfect preliminary steps to making the Madison Public Market District a place of celebration and community pride. If you are interested in vending with MadCity Bazaar, here is their contact page.