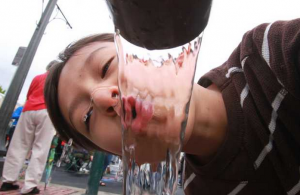 Project Kinect is about to partner with a graduate student from the University of Wisconsin in efforts to find better uses for Artesian wells located in urban settings.  Project Kinect will assist with  logistics of the project while finding resources to yield more inclusive results.
Questions asked during this project will include:
Are marginalized communities able to benefit from these wells?
How can the city better use this water and create inclusivity?
Are there communities such as the homeless and people below the poverty line currently utilizing this water? Are there actions being taken by the city and officials to restrict this use?
Are there obstacles in place for anyone to enjoy these wells?  Are they places of celebration or privilege?
If you are interested in assisting with the research or have resources to provide, please email info@projectkinect.com, subject line Artesian Well