It wasn't until I heard my friend tell me a story about her visit to China while she was in the graduate school on a cruise ship that I really began to digest what I have been doing for the last three months.  If you haven't been following me and Project Kinect, here is a rundown of the first three
months.  Writing this down also helps me comprehend what I have done and where this year is going.
I started out the end of February in Las Vegas. There I met with the Human Feng Shui Project, witnessed my god daughter's baptism a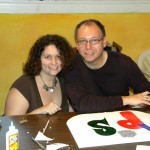 nd got a good look at the economy of Vegas and what they are doing to try and grasp the magnitude of their situation.
From there I was in Texas.  I spent a good amount of time in Austin with my friend Jess.  There I helped with the Association of Performing Arts Service Organizations (APASO) conference, witnessed the South by Southwest Interactive portion.  I also got see some extremely innovative theatre and learn about the ATX equation.  Austin led me to San Antonio, a thriving city, and then to Beaumont, which is a barely hanging on city. 

 With the assistance of my friends Alyssa, Levi and Megan, we journeyed to Baton Rouge, New Orleans, Mobile and onto Saint Petersburg. Outside of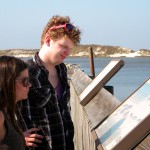 Mobile, AL we checked out Dauphin Island and how it has coped with hurricanes, the BP oil spill and the constant erosion that is inevitable for an island in that location of the gulf.
  In the Tampa/Saint Petersburg area, I learned about what is being done to fight against the high rate of pedestrian accidents.  I spent a night in the Gram Place Hostel and met Jo and Valoree who are contributing to their communities in great ways.  After the hostel I met Stacy, a friend of a friend and we got to talking about technology in schools and what that looks like as an educator.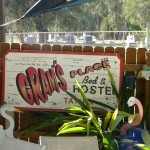 Stacy brought me to the train station and I went to New York with a fifty degree change in weather and an incredibly empty pocket book.  In New York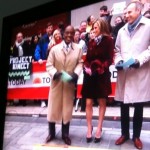 I met with the Central Park Conservancy, The True Colors House and a whole bunch of different people adding their gifts into their communities.  New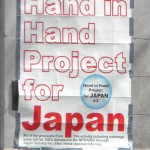 York was amazing because I had a chance to see what ten years of healing looks like after the travesty of September Eleventh.  New York came and went so fast that I feel like I hadn't accomplished any connecting but then look at my picture from the today show and remember what great strides were made.
From New York I went to Connecticut, more specifically Mansfield, CT and hung out on the University of Connecticut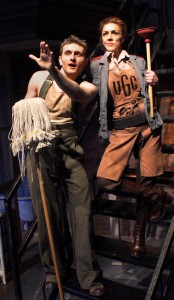 (UCONN) campus for a few days.  I chatted with some graduate students about how their lives had changed at UCONN and sat through the technical rehearsal of Urinetown which is a musical that has so much relevance to our society right now. 
I then was in D.C., had a great sit down at the EPA, realized how amazing it is that majority of the Smithsonian Museums are free, and just took in our nation's capital in a way that I had never done before. Washington D.C. was pivotal for me though when I realized I had connected an idea from one community, Yoga for youth, to another community.  That was when I realized what I was doing was actually getting people to think about what is happening in their communities and what they can learn from other communities that don't cross their train of thought.
D.C. brought me to Baltimore.  In Baltimore I learned about what a city with such a bad representation with crime does to change the opinion of an entire nation.  Baltimore's most significant addition that I saw was The Circulator that is a free bus.  It has three routes that venture through much of the city and prides itself on ten minute services until nine in the evening.  When I return, I will look further into the managing of this by the local government and how that bus system got budgeted in.
I then arrived into Milwaukee where it was raining, snowing, hailing with thunder and lighting and I was whipped around like a le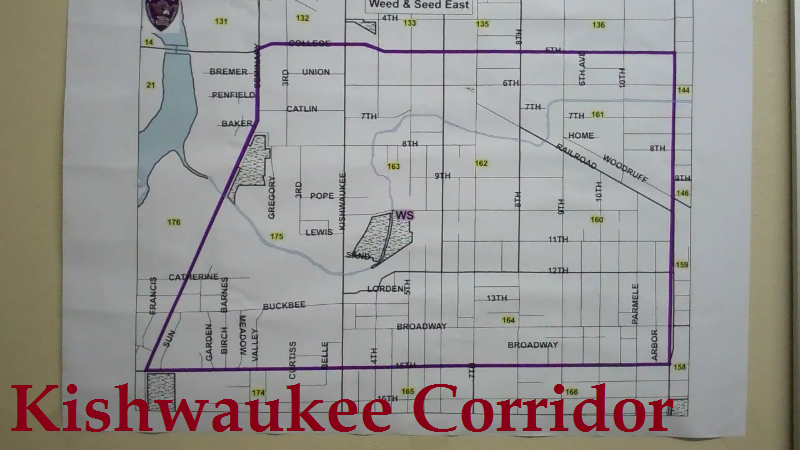 af from a leaf blower.  My friend Melanie picked me up and got me safe to Rockford where I gathered for her birthday, painted a wall and spent some time with Dana from the Weed & Seed Kishwaukee Corridor. 
Dolly came and got me from Rockford where I went home for a week, spent some time in Madison getting some follow up news on the Governor Walker Protests in February and March.  I had a quick look at Porchlight and the AIDS Network while I was there but I really wanted to spend some time with family before I was off to Los Angeles.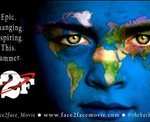 In Los Angeles, other work had to take priority but I still got a chance to talk with the film maker Katherine Brooks and her summer project Face 2 Face where she is going to spend the summer meeting fifty of her facebook friends and filming it.  How amazing is that?
From LA, I flew into Minneapolis/St. Paul and went to an organizational meeting for the creation of a new nonprofit that will be dedicated to the goal of connecting LGBT youth so they have an even larger support system which will ultimately help to lower the rate of teen suicide.  To be on the ground level of such a purposeful endeavor was trul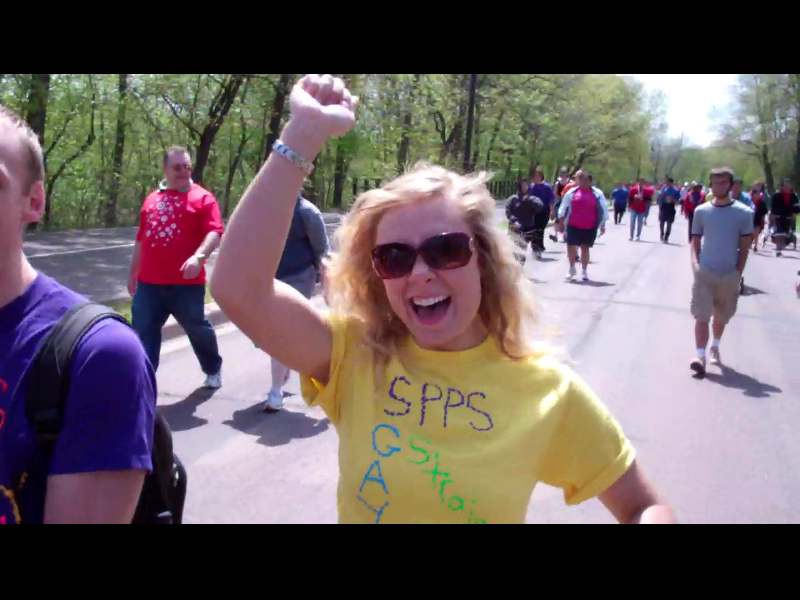 y a gift.
I then went to hide out at my father's house in Eau Claire, WI.  I spent some time up at our cabin, and then attempted to get caught up on editing and developing the next three months.   I had a chance to inquire into my Circle K club from college and to find out that this once small service club that I was once the president of is currently the second largest club of the entire international organization.  That is a ton of service hours helping to benefit the world that we all live in from an enormous group of selfless young people. 
I then made my way back to St. Paul and the Minnesota Aids Walk with my friend Danny's kids from St. Paul's area Gay/Straight Alliance clubs.  The following day was a huge rally at the capitol building where I interviewed people who were fighting for the right for gay and lesbian couples to marry.  The week gave me a chance to see four different people from extremely influential moments in my life.  It was a great week of reflection and then two fantastic female Lutheran Pastors drove me back to Wisconsin Dells where I am now preparing for a month helping out the schools that were destructed in and around Tuscaloosa, AL.

As I proofread this, it reads as if someone else has done this.  I sit and digest that this is my journey and I think how it is missing so many great details.  If you are reading this and this is your first introduction to Project Kinect, then please read what you've missed.  Something may inspire you to look at the communities in your life and involve yourself in a new way. 
If you are a faithful follower of what I have been doing, then please continue to follow and PLEASE share this with your friends.  My project doesn't work if it isn't shared.  I need people to continue emailing me, commenting and adding what they feel when reading and watching what is happening.  It is a group effort and in this group, everyone counts.
Well, next is Tuscaloosa.  I'm going to go get dirty with my friend Alyssa for a month and really try to help a group of people who lost everything.  I'm teaming up with The Forsaken Generation but still need your help.  Larger sponsors haven't joined on yet so I'm still depending on the last of my savings and donations for living.  If you have been wanting to donate and haven't yet, now is the time:  Now that my fourth month is starting, there is really no turning back…