Executive Director – Gregg Potter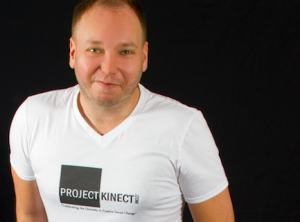 Gregg Potter has a diverse background in event planning, restaurant management, performing, community engagement, facilitation and public speaking that has taken him all over the world. He originally created Project Kinect as a year long social project to be documented online. After receiving his Masters in Public Service from the Clinton School of Public Service, he decided to utilize his unique skill set and his ability to turn vision into a reality to create Project Kinect into a social business that works towards impactful social change. 
Through his different work, Gregg has found one common theme: With some authentic support, intentional guidance, and the correct resources, people and organizations can succeed and create the impact needed to positively change the world. His hope is that with genuinely engaged positive social change, we can really change the world. Project Kinect is intended to be a social business to support any kind of social change effort.
Director of Local Engagement – Callie Strouf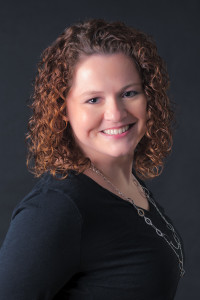 Callie Strouf is a person of many trades which makes a perfect equation for the work that Project Kinect does.  She brings her background as a social worker with her Masters in Social Work from the University of Wisconsin Madison.  Her empathy and compassion for this work blends perfectly with her project management skills and community engagement foresight that she possesses making all work she does tremendously better.
Callie is also an entrepreneur and Photographer running her own business Callie Jane Photography LLC. It's not surprising that Callie is such a talented photographer with her gift for seeing the whole picture that illuminates both beauty and opportunity. She is highly sensitive to how projects, events, and other logistics work to make sure the big picture works for all those involved.
Callie is passionate about equality for all people and animals.  She is an extraordinary animal advocate and works closely with events benefiting animals.  She also plays roller derby and is active in the Madison Roller Derby League working with their recreational league, the Madison Wreckers Roller Derby. Callie is also our Grassroots Traveler.  Project Kinect is grateful to have her on our team.
Project Manager of Local Initiatives – Heather Kapp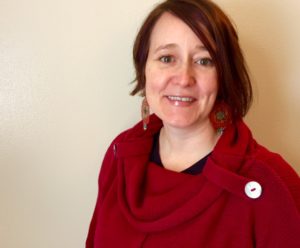 Heather Kapp completed a dual degree from the University of Michigan in Public Health and Social Work. These two degrees align with her passions: equity, human rights, and community empowerment. Heather is a collaborative and visionary leader that embodies the ability to be an agent of change. 
Heather has a record of successful program development. In Washington, D.C., she built bridges that leveraged diverse groups to support people who were marginalized. She ensured patients had access to healthcare and psychosocial support. She led interdisciplinary teams focused on reducing the fragmentation of care, removing access barriers, and directed the D.C. Citywide Patient Navigation Network. Her leadership was profiled as exemplary.
Since moving to Madison, Heather learned of the Race to Equity report and felt that stable housing is an important step in addressing inequities. She was part of the core organizing group for Madison Area Care for the Homeless OneHealth and volunteers with Santas Without Chimneys. Heather says, "I believe in the intrinsic worth of every person. I want to live in a community where everyone makes eye contact with community members living on the streets and works to end homelessness. I focus on people's resiliencies and strengths, helping to lift people up so they have the resources to change their trajectories. I actively engage in conversations, education, and work regarding white privilege and racism to contribute to creating a healthier, more just community." Heather's background and passions make her a great fit with Project Kinect. She is excited to work for an organization that holds similar values. 
Events Management Fellow – Allie Idzik Heifetz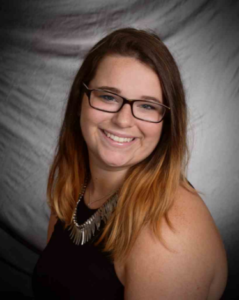 Allie is a communication studies major focusing on event planning at Edgewood College She also has a background in arts and graphic design. "I love working with people and I want to make the world a better place." Starting at a young age, Allie's parents took her along to events they volunteered for and she fell in love with it. Ever since then she's had a passion for planning and working at on all types of events.
This passion landed her the yearbook editor in high school.  This is where she  found her love for graphic design. At Edgewood, Allie spent a lot of time on graphic design but ultimately found herself drawn back to interacting with people as a communication studies major. Allie has had great opportunities to plan events and campaigns at Edgewood including The Spring Flings and Giving Things fundraiser.
"At Project Kinect I have the opportunity to not only plan and facilitate events but I get to interact with amazing people and help make Madison the best city it can be." Allie was essential for the planning of the 2016 Social Change Forum and is continuing to contribute to Project Kinect events while taking some over  as her own. "Each day with Project Kinect is not a job, but a learning and growing experience for me."
---
Our Co-conspirators
(We can't do this all on our own so we need to collaborate with other talented people!)




INTERESTED IN LEARNING MORE? CONTACT US!
CHECK OUT CURRENT OPPORTUNITIES