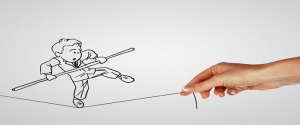 Exploring the use of Games, Liberating Structures, and Technology to Maximize Engagement in Your Organizations
Description: Often organizations hit a slump because of routine.  Meetings lack spontaneity and energy, distracting from the organization's mission.  This slump forms a stagnant space that lacks creativity. How does an organization create an engaging space to re-energize the key players?  This workshop will assist young leaders in providing a glimpse to better engaging their organizations and its members.  Participants will walk away able to identify obstacles and opportunities for greater organizational engagement. The tools offered in this workshop can be shared and utilized for membership outreach and engagement to strengthen organizational bonds.
Intended objective of this workshop are:
  Objective #1: To engage participants in identifying how to create a new space in their organizations.
  Objective #2: To get participants excited about creating this new space and inviting others into it.
  Objective #3: To assist organizations in identifying and successfully navigating any obstacles and opportunities relating to member engagement.
   Objective #4: Identify options for engaging organizations through various techniques that are unique and highly interactive while still being inclusive.
   Objective #5: To expand on available resources to students and organizations beyond the obvious.
**If you would like to book this workshop or get more information on this or other workshops, please email info@projectkinect.com. Workshops are rated per participant or a flat fee for groups five or less.