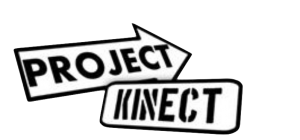 In the middle of a workshop one day, Gregg Potter was handed a piece of paper, a pen, and was told to write what he wanted to do with the rest of his life if he knew it would end soon?  What was he suppose to do with that?  He would want to get his message out to people, get to know them, and still write.  Gregg would focus the last part of his life on the people that make up our world and attempt to get them to see each other the way he sees them. Following the workshop, this exercise got put away on a shelf and Gregg went back to his life in Los Angeles running a Starbucks while continuing a successful internet radio show and working on my many other endeavors.
He loved what it stands for to work at Starbucks.  Starbucks promotes the culture of really getting to the human spirit.  With that passion in his career, and the ability to identify it within himself, Gregg was able to go to work every day and be extremely proud of what he was doing and specifically the company that I was achieving it with.
Later in the spring of 2011, he came across that exercise from the workshop and became conscious that he really wanted more of his writing to come out in his life, as well as more human connection.  Gregg's awareness of not really connecting with loved ones was becoming impalpable and was he was identifying how technology was contributing to that.  There had to be some middle ground for all of these topics to work cohesively.  He grabbed a scratch paper and began devising a plan.
First save money, sublet his apartment in Los Angeles and go live at his parent's cabin in Northern Wisconsin.  This would allow time to be with his family in Wisconsin for 3 months and write. This would not however, provide a wide range of new people to connect with and learn about them. He also wasn't quite ready to leave the comfort of a salaried position that he adored.
Later that July, Gregg received a group of emails from friends throughout the country that were all getting involved with, creating, or volunteering for some really interesting projects. He thought, "I want to be a part of these." Then a friend came to visit from New York, and a clear picture was created.  Gregg Potter would end employment with Starbucks in the fall and travel for three months, on the road, writing and volunteering for these different projects.  This would provide him time with loved ones, to get to know the people organizing these great events, as well as writing for himself.  Still, he wasn't ready to leave a job where things were going really well.  One of the most difficult decisions in life is to quit something that is comfortable.  There is the fear of the new and the new failing.  There is the sadness of missing the people you have created these fantastic relationships with, and there is everything else that a society throws on your back to add to your anxiety: Recession, security, family, be a responsible adult, contribute.
The pressure got to him so bad that he shelved the project completely and decided to keep working and give it a little time.  Patience is the most powerful thing that we can have as human beings.  So many times in life, we just need to be patient so that we can see the whole picture.  This was one of those moments and shortly after Halloween, Gregg realized to get back to forming this idea.  He sat with a list of things he wanted to accomplish with this idea, focused on his priorities and then noticed that he wanted to really get into the thick of what's happening in our country.
What was created was Project Kinect.  A year dedicated to meeting people, learning about their stories, and finding how we, as a society are moving into the future with everything changing so quickly.
Following the year of travel and connecting, Gregg went to graduate school at the Clinton School of Public Service.  Now, with all these new skills and ability to bring communities together, Project Kinect has evolved to a positive social change hub. Welcome to the new Project Kinect!