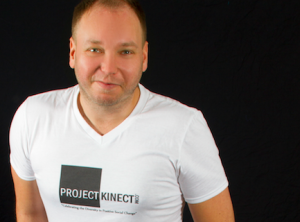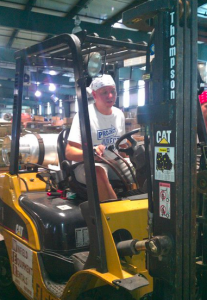 Anyone who's known Gregg Potter for more than ten minutes knows that he would do almost anything for you.  He is always focused on making sure that everyone around him is comfortable.  He's so incredibly aware of the needs of others that "Project Kinect" was just the next obvious progression in his life.
Project Kinect was the brain child of Gregg Potter.  The project originated from his urge to leave his comfortable life in Los Angeles and travel the country to discover how people and communities connecting. While assisting with tornado relief in Tuscaloosa, it was mentioned to him that he may be interested in attending the Clinton School of Public Service.  Not knowing that his path was leading in that direction, Potter disregarded it and continued on his year journey.  (For a full list of the original project, please check out the archives.)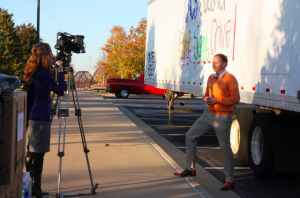 In the fall of 2012, Gregg Potter did enroll and became very active in the Clinton School of Public Service.  He immediately took up responsibility as the student government community liaison, organized a city wide relief drive for Hurricane Sandy victims, and completed a state wide legal needs assessment with three classmates.  This report was picked up and published by the Legal Services Corporation.
The two larger pieces of Potter's journey in graduate school was working with the homeless population in downtown Johannesburg, South Africa and evaluating the asylum granting process for LGBTI refugees with the Legal Resources Center in Cape Town, South Africa.  In both projects, Potter advocated, mapped assets, and learned the best way to meet the needs for these marginalized communities.  After graduating with his Masters in Public Service, Potter felt it was time to transform Project Kinect.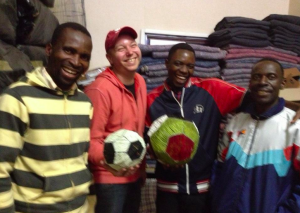 Potter's vision is that Project Kinect is a hub for positive social change; a place where innovation and ideas can be shared and magnified to reach larger audiences.  Only through collaboration with other communities can real changes be made to this obstacle filled world.  Gregg's hope is that creating this virtual space online (magazine, podcasting, video, and social media) will be contagious for people all over. Additionally, Project Kinect offers services to those wishing to do change in their unique ways. Potter wanted to move home to Wisconsin and he felt Madison would be the best platform for his brainchild. From nonprofits to local governments, we all work together to accomplish good for the collective. His belief is that WE ARE ALL INVOLVED (#WAAI) and we must live that way every moment.