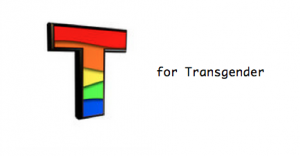 Recently my dear friend, co-host, business partner and non-sexual life partner wrote an Open Letter to Ru Paul.  It was a great vehicle to share some honest and truthful thoughts on language used to reference the Transgender community.  More importantly, the article expresses the relationship in the LGBT community and how often, the LGB are not respective of the T.  It is a letter that also reveal vulnerability.  Here is a teaser…
I would like to express my frustration with your show.  I have, over the years, enjoyed the show mostly due to the fact that so many of friends have participated in it one way or another. At the current time I am just exhausted.

Don't get me wrong, I do understand the drag culture very well and first hand but I find the show's constant use of offensive terms to be deplorable and unacceptable.

To read the entire letter and learn more about this phenomenal woman, check out Dinamartinez.com.
To donate to the work that Dina is getting done to better assist her in her efforts of advocacy in the LGBT community, check out her Go Fund Me.