Project Kinect's Social Change Forum was created for three specific reasons. The first was to utilize everyone's definition of Social Change, put them together, and reveal how everyone of us is an agent of change. The second reason was to dedicate time with an eclectic group of change agents and focus on one building block of social change.  We choose a building block that is abstract and subjective, yet when we focus on it together, we find tangible ways to be better agents of change. 
The final reason for creating the Social Change Forum was to utilize one focus to bridge communities.  Something magical happens when we use our skills, talents, and experience to work together on common themes; we become connected and our network expands making real change possible.  The Social Change Forum isn't promising world peace; it's just encouraging greater community by strengthening ourselves while we create a better understanding of who we can lean on.
We welcome and invite anyone to the Social Change Forum. Whether you are a government official, work at a nonprofit, lead a corporation, are a teacher, or a freshman in college, we encourage you to join us for this annual impactful and soul filling event. If the pricing is not in your budget, please contact us and WE WILL WORK SOMETHING OUT! Email info@projectkinect.com and ask about scholarship options.
---
Here is information about the second annual Social Change Forum: Finding Courage
When:           March 3rd, 2016.  
Where:         Threshold in Madison, Wisconsin. 
Time:            8:30am – 5:00pm
Reception:   5:30- 8:00pm at Next Door Brewing Company
Courage is needed to be an effective and impactful change agent. This year Project Kinect's Social Change Forum will allow us to explore the relationship between courage and social change, how we access courage, and how we find it when we need it.  Our intention is that we all walk away from this year's forum more comfortable in uncomfortable space and able to access the courage necessary when we need it to have those scary conversations, problem solve those uneasy circumstances, and lead those who are still seeking courage. Our forum will not find all the answers, but together we can utilize the skills and talents from our brilliant communities to gain tools and best practices that access that courage we often need.
Meet Our Hostess: Jenna Rhodes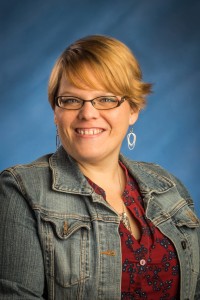 Jenna Rhodes, MA, MPS, MPH, is a high energy, bundle of love, courageous agent of change. Currently Rhodes is the Program Coordinator in the Arkansas Children's Hospital Research Institute Childhood Obesity Prevention Research Program where she supports outreach, programming, and research focused on increasing access and availability of healthy food utilizing farm to school strategies. She is also a Program Coordinator for the City of North Little Rock where she works on economic development projects related to walkability and strengthening local community organizational capacity, including the creation and continued coordination of a diverse community coalition.
Meet Our Keynote Speaker: Neena Viel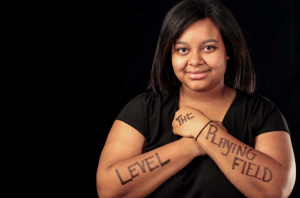 Neena hails from Newburgh, New York. As a teenager experiencing homelessness and food insecurity, she developed a social change lens early in life.  She was the first student at her high school to earn the prestigious Gates Millennium Scholarship. She received a BA in Communication Studies at Arkansas State University, and earned the Martin Mahlon Fellowship and the Student Undergraduate Research Award for her work on supportive communication with at-risk youth.  The Clinton School of Public Service was a natural fit for her and she was able to develop her expertise in youth development through work with the Arkansas Out of School Network, The Nyaka AIDS Orphans Project and the Department of Human Services. Viel has explored research projects in social-emotional health, supportive communication and education. She now works as part of the development team at College Acces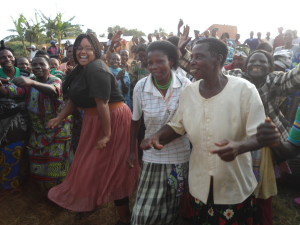 s Now in Seattle, where she works to empower low-income and first-generation students to access and graduate college. Viel has also spoken at the Arkansas State Teen Leadership Conference, the Arkansas Healthy Child Summit and the Bright Futures Begin Early Conference. She's thrilled to come hang out with the cool people in Madison, WI!
---
Special Guests 
Sina Davis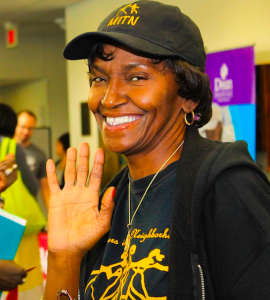 Sina Davis is the organizer and director of Mother's in the Neighborhood; a program formed through the Allied Community Co-op that focuses on parent engagement.  Mother's in the Neighborhood is a fierce organization that is working hard to shed light on the circumstances of the underserved communities in Madison, WI. In addition to Mother's, Sina Davis is a community organizer, assists with the community engagement work through Let's Eat Out, is a mother, friend, and ally.
Brandi Grayson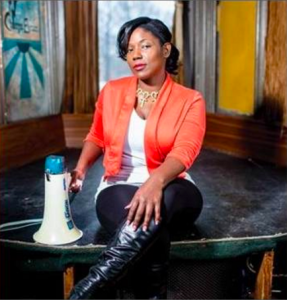 Madison 365 called her 2015 Disrupter of the Year. Brandi Grayson has a unique and forward way of delivering conversations about race and inequality to everyone, including those who try to avoid the discussion.  She works with the Madison YWCA and is one of the creators of Young, Gifted, and Black. At the 2016 Social Change Forum, Brandi will facilitate a conversation that will challenge us to bring the workshops into our every day lives.
Step Up: Equity Matters
We will also have a special activity facilitated by a founder or two from Step Up: Equity Matters. 
---
Workshops
The Inner Work of a Change Agent
Facilitator: Sara Alvar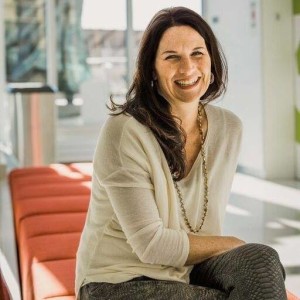 ado from Step Up: Equity Matters and Co-Owner of Alvarado Real Estate Group 
Sara will share parts her journey and get specific about ways we can become more affective and impactful change agents. If it were only about the passion we have, it would be a piece of cake. In this session we will learn the value in self-care, how to tap into our courage, and create a sustainable path as a change agent through the power of our tribe, how to say No and Hell Yes, and other intentional self-love practices.
Facing Fears to Fuel and Cultivate Courage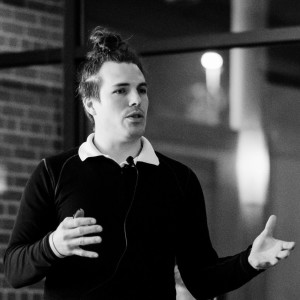 Facilitator: Garrett Lee, founder of WHOA (We Help One Another) and Good Point Game and also involved with Homeless Services Consortium of Dane County and Occupy Madison
Garrett Lee will facilitate an experience that explores our underlying fears and how they impact our ability to co-create social change. Once we identify and face our fears, we can then transcend them and cultivate courage. In doing so, we will build a network of people who relate to our fears and overcome them to co-create the change we wish to see in the world. There will also be opportunities to earn Good Points throughout the day.
Reestablishing Integrity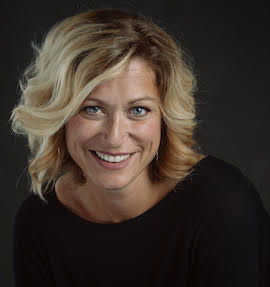 Facilitator: Trish Flanagan, co-founder of Picasolar, Noble Impact, and Future School in Fort Smith

As agents of change, we often find ourselves in circumstances that outside forces challenge our authenticity and we lose our integrity.  This workshop will discuss those moments and identify best practices to be better the next time we encounter those difficult moments. 
Check out the schedule for the day!
---
Thank you to our Sponsors!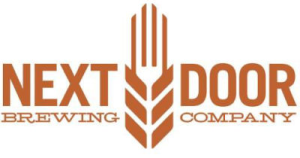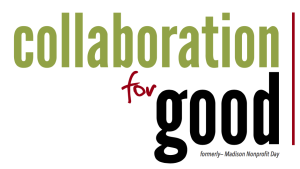 Click here if you're interested in becoming a sponsor.